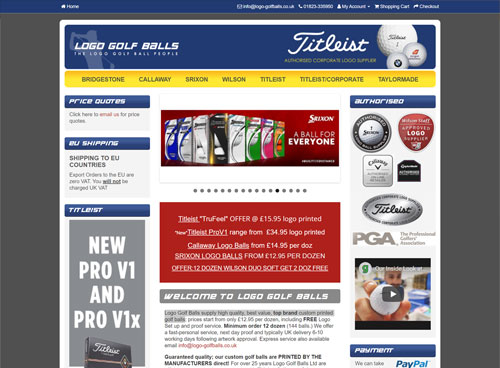 Logo Golf Balls supply high quality, best value, top brand custom printed golf balls.
Ecommerce
The website runs off an online shopping system, which allows the client to update every aspect of the website and manage orders and customers.
Search Engine Optimisation
The website ranks number 1, or in the top 5, for over 200 search terms, including the main search term 'logo golf balls', often out-ranking brands such as Titleist.