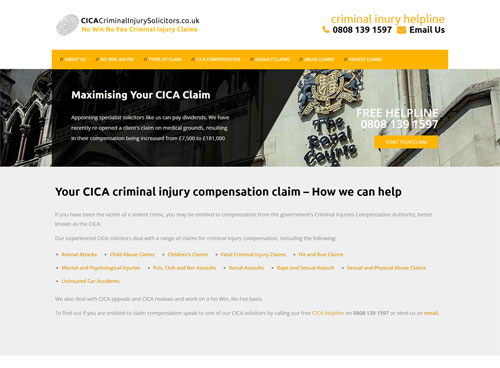 www.cicacriminalinjurysolicitors.co.uk
Search Engine Optimisation
This relatively new website is heading up the rankings in what is a highly competitive search market. It ranks number 1 for the main search term 'cica solicitors', and the same, or in the top 5, for a host of other related search terms.
The website out-ranks huge law firms.
Performance
This WordPress website has been optimised for mobile devices and speed performance has been optimised so the site runs as fast, or faster than competitors.