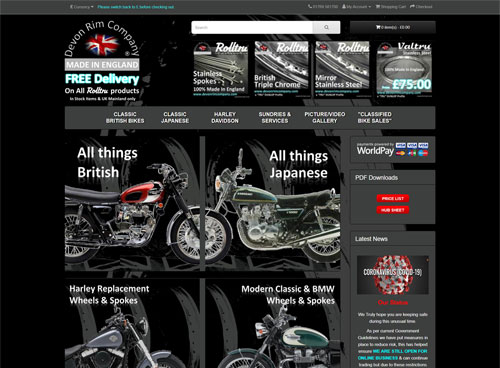 Devon Rim Company was established in 1990 as a manufacturer of Motor Cycle Wheel Rims and Spokes for both Classic and Custom motorcycles and quickly became renowned for its quality and attention to detail.
Ecommerce
The website runs off an online shopping cart system, which allows the client to manage all aspects of their website, including orders and customers.
Search Engine Optimisation
Search engine optimisation has resulted in number 1, and top 5 rankings for 100s of search terms.