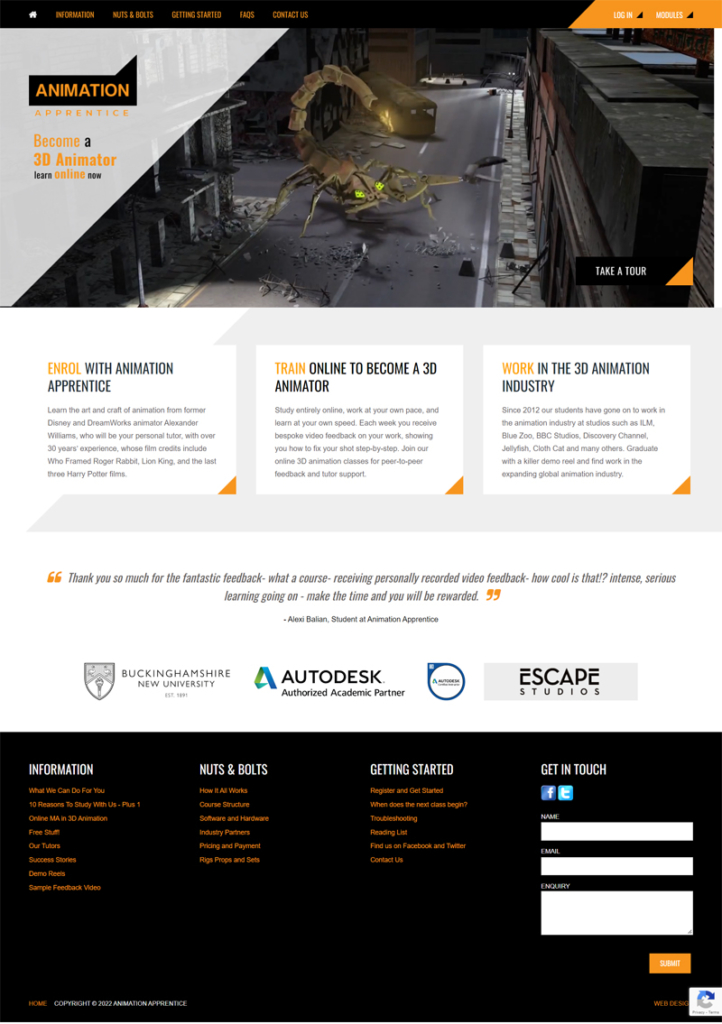 Animation Apprentice is an online animation school led by Alex Williams, who has 25 years of experience in the animation industry as an animator, designer and storyboard artist on more than 20 feature films.
Content Management System
The website was built using a content management system framework, integrating numerous modules including a shopping system and online courses.
Logo & Web Design
The logo and web design were created to ensure that the website stands out from competitors.